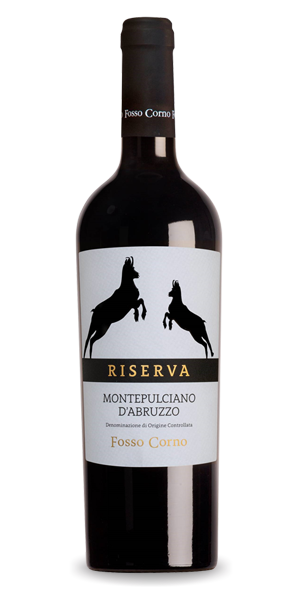 Riserva
Montepulciano D'Abruzzo D.O.C.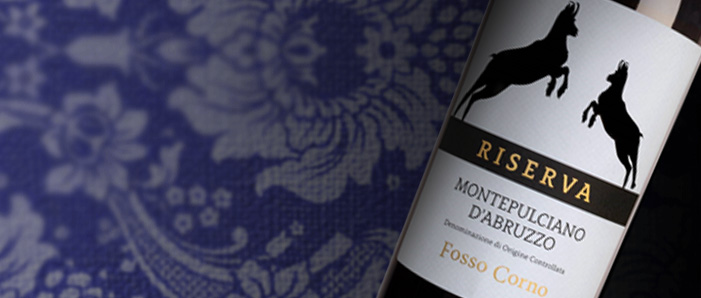 This Riserva is produced from 100% Montepulciano grapes cultivated in our Fosso Corno Estate. The vineyards from which we produce our Montepulciano D'Abruzzo DOC Riserva are distinguished by the special attention which is dedicated to the pruning. The aim is to limit fruit production and create ideal conditions for the air to circulate around the productive layer of the vines. These are the essential conditions for ensuring perfect ripening of the Montepulciano grapes and also a uniform growing of leaves.
During the ageing process, the wine is kept in steel for about 12 months and then in oak barrels of 15 hectolitres for another period of about 12 months. Before being released it is kept bottled for 2-3 months.
Deep ruby red, recalls plums and red cherries on the nose, followed by balsamic notes on a background of ripe liquorice. With eloquent and clean tannins in the mouth, it comes across as full and vigorous, with a long and intense finish.
Ideal companion of mixed salads and first courses, delicate sea dishes and grilled fish.