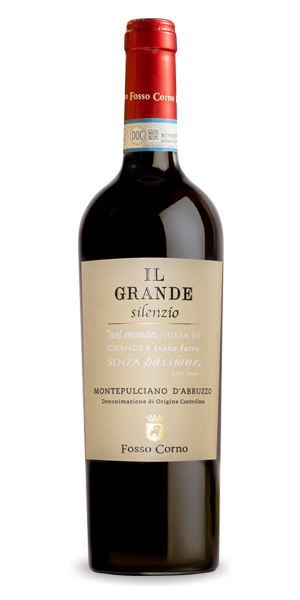 Il Grande SILENZIO
Colline Teramane
Montepulciano D'Abruzzo
D.O.C.G.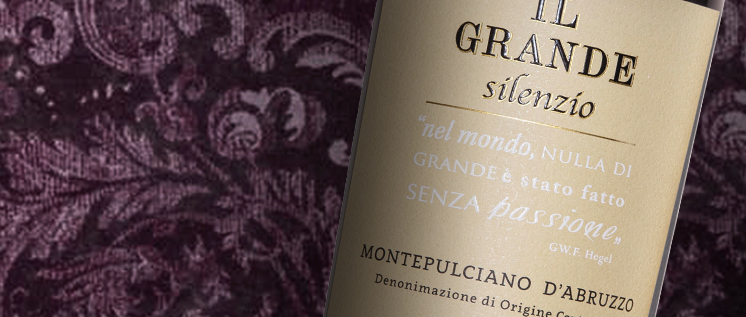 The origin of its name comes from the high peak of the Gran Sasso Mountain, which is also called Corno Grande (Big Horn). Il Grande is produced from 100% selected Montepulciano grapes, cultivated in our Fosso Corno Estate in Roseto Degli Abruzzi. The aim is to produce a special wine with a great structure and a delicate elegance, thanks to the Montepulciano grapes. After maceration, the wine is put in oak barrels of 500 lt.for about 12 months. Then it is kept bottled for 2-3 months before the release.
A deep, ruby, juicy red. Delicate aromas of plum, dried berry, black tea and walnut flavor, full-bodied in the mouth. It comes across as full and vigorous, with chewy tannins and a long, flavorful finish.
Pasta with meat sauces, roasted red meat, venison and game, cheese.